Update: Assassin's Creed was shown off at this year's Microsoft conference at E3 where it was confirmed that the game will indeed be set in ancient Egypt and that its title will be Assassin's Creed Origins. 
4K in-game footage of the game was shown on Xbox One X. The footage showed the game's protagonist Bayek in the city of Siwa preparing for an assassination. He's on horseback carrying a shield and spear. Interestingly the footage shows off the new ability in the game which will see players using an eagle to scout ahead of them from a top-down-view in missions in order to plan targets. 
The game will star an assassin called Bayek and will take players back to before the formation of the assassin's order. The story will revolve around how the slavery practices of Egypt led to the formation of the order. Bayek will journey through the country, taking on dark corrupting forces. 
Players will be able to use their bow on horseback, take part in naval battles and travel and even climb pyramids. 
The game will feature all new RPG elements including a leveling up system based on ability points. 
Combat will involve the use of shields and appears to rely on speed though from what we saw in the trailer it relied much upon the classic method of waiting and parrying. There are, however, some nice slow-mo bow and arrow kill shots where it appears the player can control the direction of the arrow they fire.
There was no release date confirmed, however, we imagine this is something Ubisoft will want to do for itself. 
Original article continues below…
Assassin's Creed has become a familiar gaming franchise, with a new mainline installment appearing just about every year since Assassin's Creed 2 was released all the way back in 2009. 
Just as Assassin's Creed was becoming one of the old faithfuls of the gaming world, though, Ubisoft surprised us in 2016 by taking a year out. There was still a film and two Assassin's Creed Chronicles titles in the meantime but no sprawling mainline game.
You don't realize what you have until it's gone and after just one year of being away people are clamoring to hear about what the next game will bring. After this break, though, expectations are raised. 
In 2015 Assassin's Creed Syndicate barely managed to pull the series back from the precipice Assassin's Creed Unity had pushed it towards. Ubisoft wasn't exactly firing on all cylinders. 
With an extra year to refocus and get things right, though, fans are expecting the series to return bigger and better than ever.
With Assassin's Creed Origins now confirmed to be on its way and seeking to bring new RPG elements as well as take the series back to its roots it'll be interesting to see whether Ubisoft achieves its goals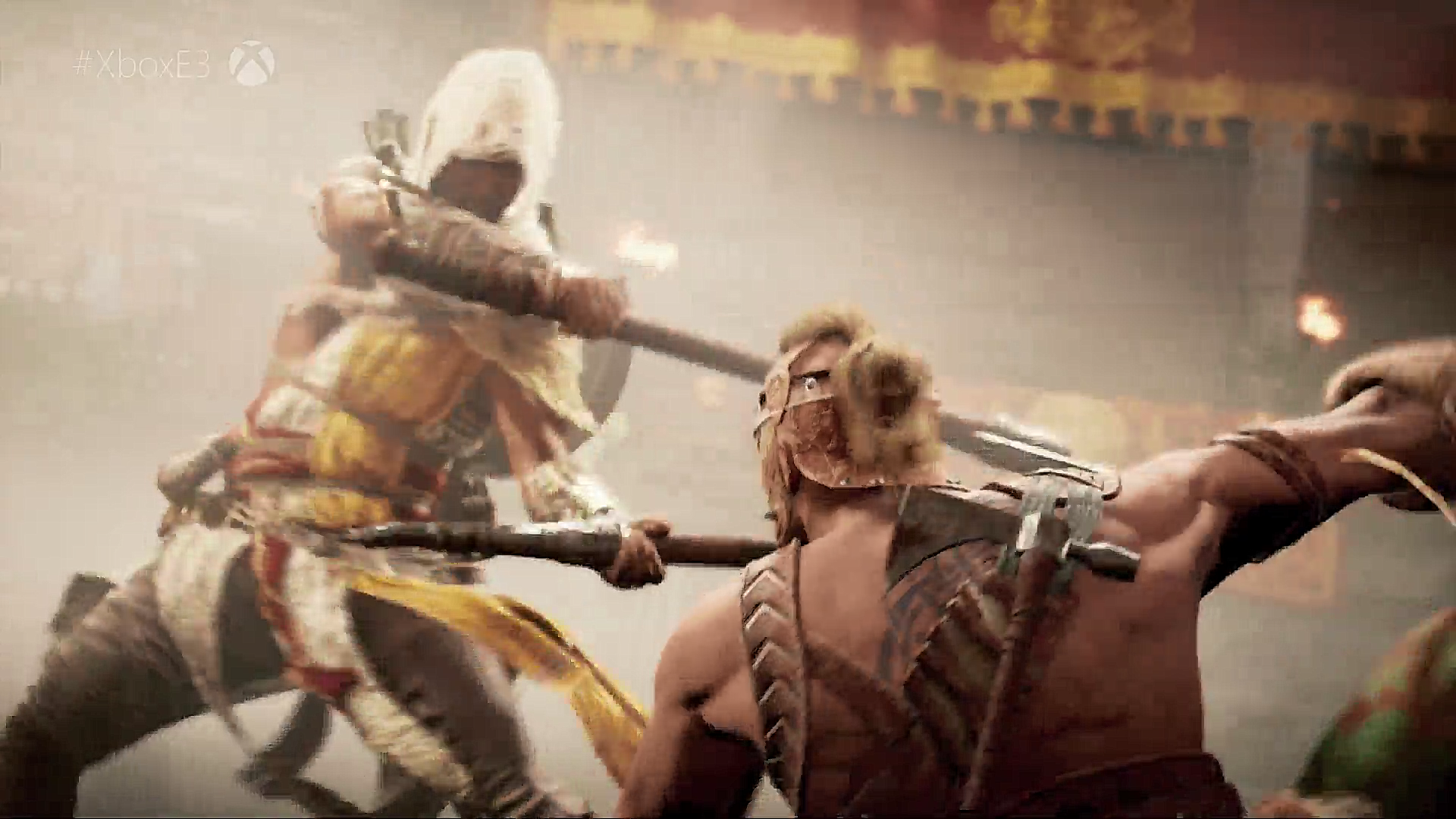 Cut to the chase
What is it? The next and highly-anticipated installment in the historical adventure franchise
What can I play it on? Most likely PS4, Xbox One and PC
When can I play it? Late 2017 to mid 2018 is most likely
Trailers
We got our first look at Assassin's Creed Origins with a gameplay trailer at Microsoft's E3 press conference. You can watch it for yourself below:
Release date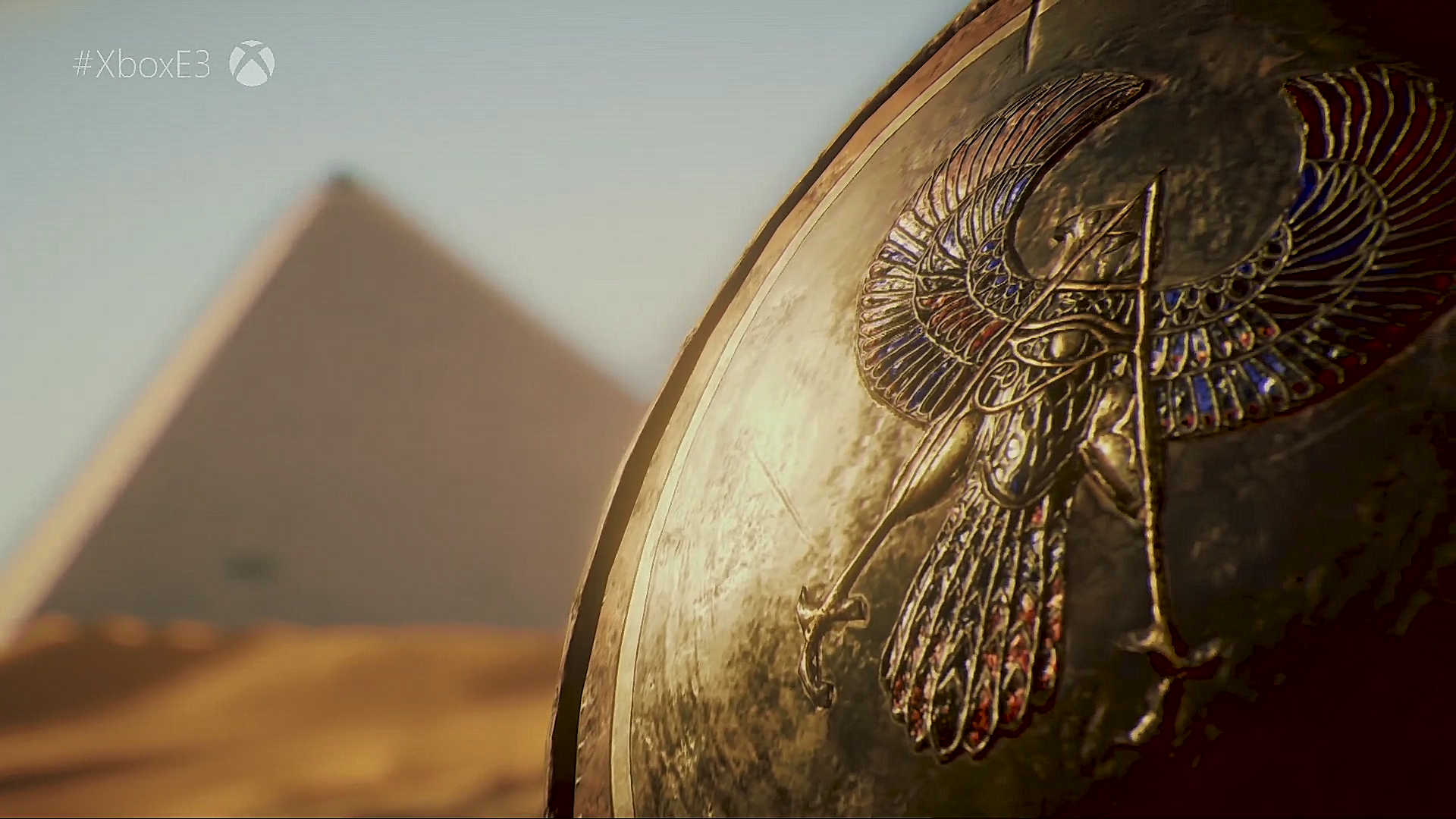 Ubisoft announced its year release break prior to the launch of Assassin's Creed Syndicate in 2015. After there was indeed no mainline release in 2016, we're now expecting to see the next Assassin's Creed game sometime in 2017. 
Traditionally Assassin's Creed games have been launched later in the year (every mainline game in the series to date has been released on console in November or very late October) so we're expecting a similar release window for this next title. 
Though Origins was first revealed at Microsoft's press conference at this year's E3, we imagine an actual release date won't be confirmed until Ubisoft show the game off for themselves. 
News and features
E3 2017
After many leaks, we finally got our first look and confirmation for Assassin's Creed Origins at the Microsoft conference at this year's E3. 
The first look involved actual 4K gameplay from the Microsoft's new Xbox One X console which the game will support. 
The footage showed the game's protagonist Bayek in the city of Siwa preparing for an assassination. 
Horseback
The footage from the gameplay trailer showed Bayek on horseback travelling through Siwa, so we know for certain that horse-based travel will make a return. Interestingly it looks like it'll also be possible to fire a bow and arrow from horseback which should make combat more interesting in terms of speed and changeability. 
Sailing
Footage showed that naval travel will indeed make a return in Assassin's Creed origins, with players able to explore the large map by boat as well as on foot and horseback.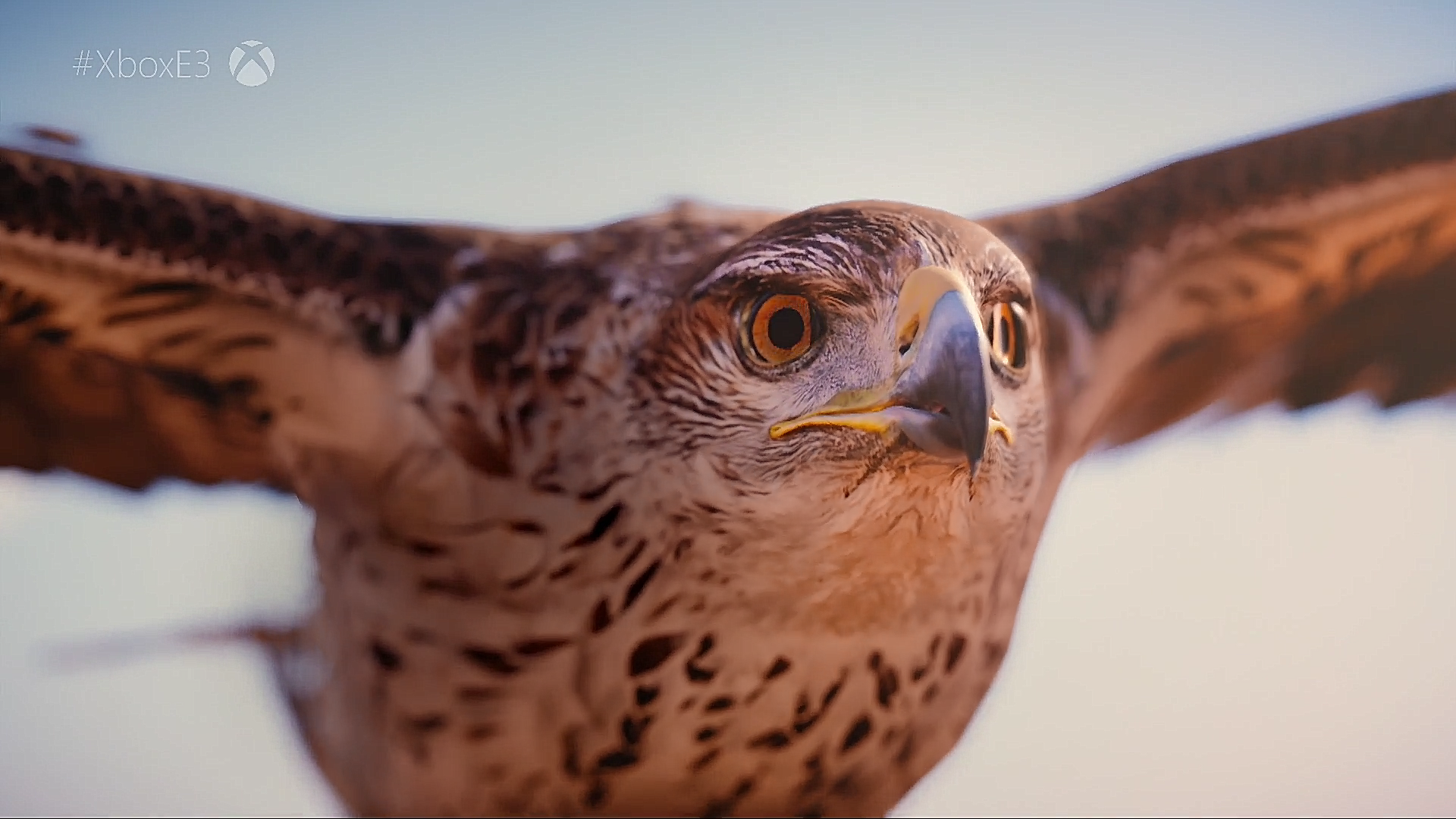 Animal-enabled scouting
Rather than eagle vision, it looks like players will instead have access to an actual eagle in Assassins Creed Origins. Calling on a pet eagle, players will be able to scout ahead of where they are in a top down view to identify where enemies are and plan the best route of attack.
Climbing pyramids
Climbing will of course make a return and it looks like players will be able to scale some of the most exciting historical constructions ever built: the pyramids. 
Stealth
As you'd expect, stealth will once again make 
Shields and bows in combat
Shields will come into play in the new game and it looks like they'll be used to parry in addition to weapons. As far as parrying goes, the game's combat appears to be largely similar to previous installments in spite of this addition, with a wait until the opportune moment to strike and parry in the meantime approach. 
Bows and arrows will also feature and the Microsoft press conference gave us an exciting look at a move which appears to allow players to fire an arrow in slow motion and control its direction for an impressive slow-mo kill. 
RPG elements
More RPG elements will feature in Assassin's Creed Origins. In the E3 gameplay trailer we spied a leveling system based on experience points. No doubt more about this will be revealed at Ubisoft's own press conference.  
Story
The game will star an assassin called Bayek and will take players back to before the formation of the assassin's order. The story will revolve around how the slavery practices of Egypt led to the formation of the order. Bayek will journey through the country, taking on dark corrupting forces.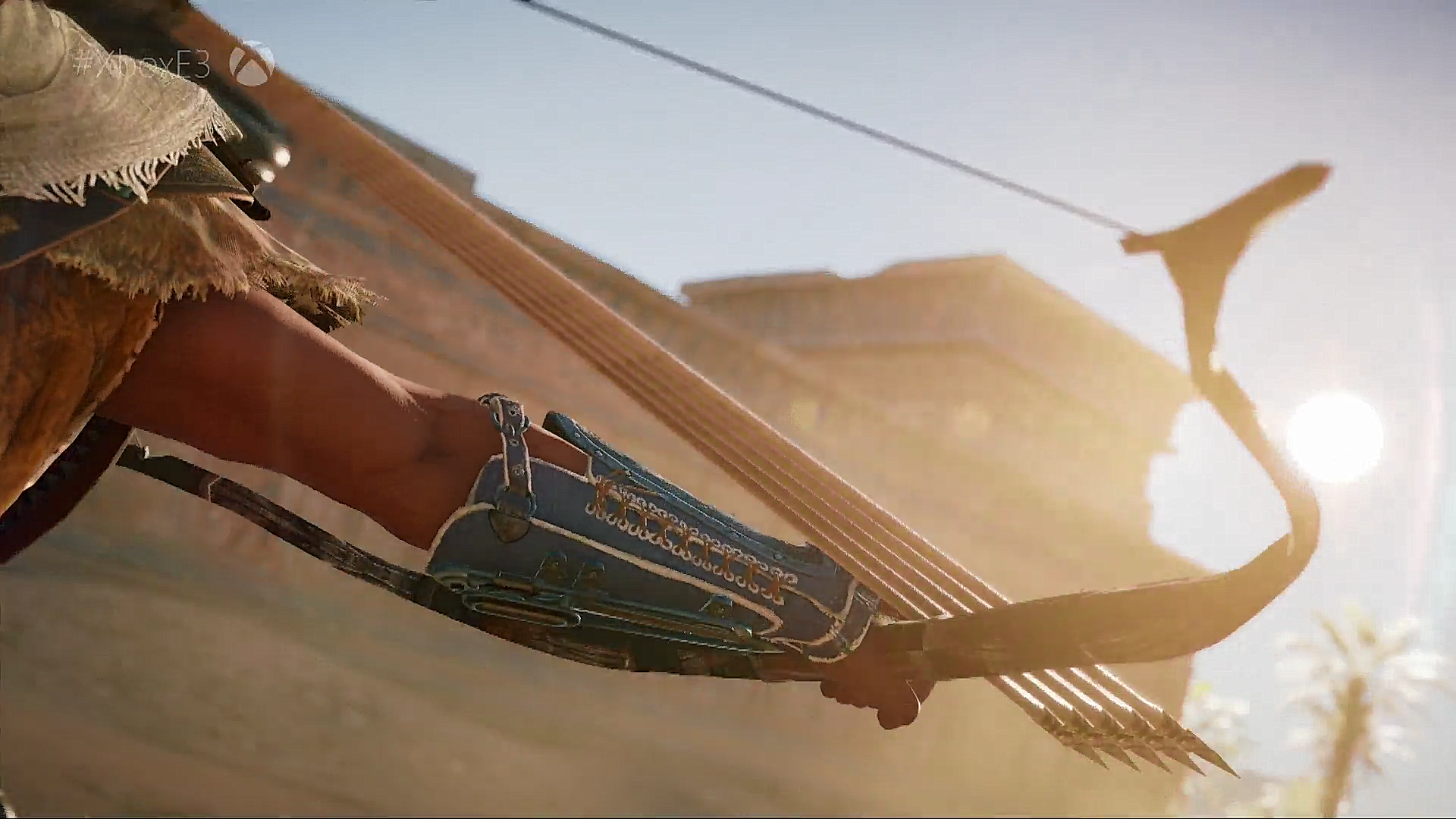 What we'd like to see
Fewer bugs and glitches
Bugs and glitches – it's an obvious one but it's what we'd like to see. Or rather, it's something we'd like to see less of. Though Assassin's Creed is known for its gorgeous historical visuals, it's also renowned for being plagued with visual and gameplay problems.
Unity in particular was widely criticized for glitchy, borderline frightening character animations and this is an issue we'd really like to see ironed out. If rumors that this will be the biggest Assassin's Creed game to date are true, it's more important than ever that Ubisoft focuses uses the additional time it's taking to perfect the finer details and doesn't let them slip through the cracks when creating the larger game world.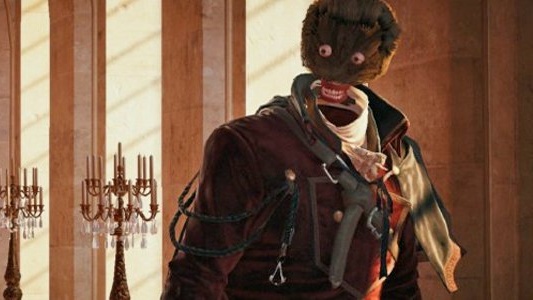 Better combat
Assassin's Creed's combat isn't bad but it's not particularly inspiring or exciting. Despite the fact that you're an assassin, it has often been easier to simply barge into a combat situation and fight your way through rather than apply any kind of stealth. 
Once you are engaged in close combat you mostly find yourself button mashing or waiting for the right time to counter and get a cool slow-mo finishing move. Being an assassin should feel more urgent and tense than it does in the Assassin's Creed games and we'd like to see some changes that bring this about.
Quality over quantity
It's being reported that this is the biggest Assassin's Creed game to date and that there'll be a much larger focus on exploration than we've ever seen before. In fact, comparisons are being drawn to Skyrim. This is making us both excited and nervous.
More freedom to explore a historical world sounds fantastic and we love the idea that we could become any kind of assassin we like with a new approach to character progression. 
What we don't want to see, though, is a huge explorable game world with too few quests to keep us interested or a great number of quests that are repetitive and grinding. 
A larger map is all well and good as long as it feels necessary. If it really is going to be a much larger and less linear game, we'd love Assassin's Creed Origins to have diverse characters, environments and quests to make it feel like this was a formula change worth making. 
E3 is the world's largest exhibition for the games industry, stuffed full of the latest and greatest games, consoles, and gaming hardware. TechRadar is reporting live from Los Angeles all week to bring you the very latest from the show floor. Head to our dedicated E3 2017 hub to see all the new releases, along with TechRadar's world-class analysis and buying advice about the next year in gaming.