According to Walker Information's Customers 2020 Report, by the year 2020, customer experience will be the number one competitive differentiator for brands. With just three years to go, brands still have some work to do to get smarter about their customers, and to learn how to quickly keep pace with the numerous technology changes ahead.
From smart technology, artificial intelligence and multi-channel customer communication, technology continues to evolve at a rapid pace. As devices, customers and companies become even more connected, prioritization is the key to customer experience success. Here are five ways brands can stay ahead of the 2020 curve.
Break Down Data Silos
When designing technology strategies and solutions, it's important to think holistically across the organization. From ERP to CRM to contact center solutions, all digital touchpoints — whether internal or external — must be viewed in context with other systems. For example, if contact center analytics data is alerting customer unhappiness with a particular product function or service offering, that information should be leveraged across the organization. These systems must also be available anytime, anywhere and connected in a way that gives brands continual access to the data. Without this single view of the customer, a company's ability to deliver a meaningful and authentic customer experience dwindles.
Find the True Voice of the Customer
From social channels to web chats to phone calls, customers always have something to say, and brands need to listen intently. With today's always-on consumer, brands must consider speech and text analytics strategies to gain a firm grasp on those conversations, no matter the channel. With better data at their fingertips, brands are able to get ahead of potential issues and make the necessary improvements to let customers know that they're listening. If companies aren't at least in the early stages of implementing these types of strategies, they risk lagging behind in a 2020 business world.
Embrace Machine Learning 
Artificial intelligence (AI) and machine learning have long been buzzwords but by 2020 they will be commonplace in managing the customer experience and maintaining a competitive advantage. Given the increased need for personalization, AI and machine learning will become core to customer experience strategies; it's important that brands find the balance between technology and the human touch. For example, in the contact center, AI automates manual tasks and results in powerful tools such as predictive Net Promoter Scores (NPS) and quality scores — without people ever touching the system. When brands witness the impact AI and machine learning can have in automating arduous, time-consuming tasks, they'll begin to integrate these elements into existing strategies and use them to help create the personalized experience customers prefer.
Know Where and How to Use Data
As the amount of data collected by companies grows, big data is only getting bigger. With this tremendous influx of information, many companies are missing out on insights that enhance customer experience strategies — and that data isn't what they think. Employee engagement is critical to the customer experience, in fact, companies that increase employee engagement by five percent see a three percent increase in revenue. Employee data gives brands the right information to engage, excite and motivate the teams who are working with customers every day. If companies aren't collecting and analyzing employee data, the customer experience will inevitably suffer. As brands are tasked with making sense of ever-increasing amounts of data, employee data and engagement should be part of the strategy to bolster the overall customer experience.
Be Proactive with Change
Often, brands get caught on their heels because they wait too long to implement new technology. Unfortunately, this also means they're constantly in the position of being reactive to customer behaviors and preferences. Brands can't risk losing their competitive edge. That doesn't mean rushing into unproven technology or processes that will net the ire of customers, but it does mean continual, proactive research and openness to change. It's this mentality that will keep brands on track to be successful in 2020.
Increasingly complex consumer habits and a broadening number of communication channels necessitates forward-thinking technology strategies to stay competitive. By laying the right groundwork now, brands can ensure that they'll deliver a 2020 customer experience.
Photo Credit: alphaspirit/Shutterstock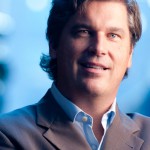 Tom Goodmanson, President and CEO of Calabrio, has more than 20 years of experience leading fast growing dynamic software and technology companies. Since assuming the CEO position in 2009, Tom is credited with reinventing the company and its culture around a strategy to expand value and reach through new, innovative products, and remarkable customer experiences. Addressing the market need for simpler solutions to complex customer interaction challenges, Tom's vision to redefine the standard for software ease-of-use has been instrumental in making Calabrio one of the fastest growing companies in the industry.