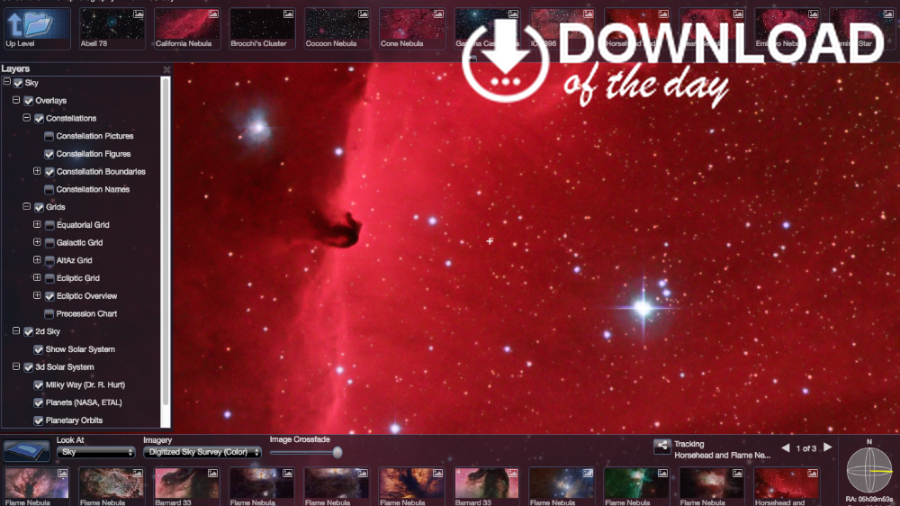 WorldWide Telescope is a virtual observatory, and thanks to smooth animations and tools for tinkering with time and space, it's great fun.
It was created by Microsoft Research using images and info gathered by telescopes, probes and satellites, which are combined to create an interactive view of space that you can explore from your desktop.
Natural and man-made objects are visible, rendered in full 3D. You can hop to any celestial object with a couple of clicks, and you can move forward or backwards through time to track an eclipse, see comets passing the Earth and much more.
There's a browser-based version of Worldwide Telescope, but you'll get the best experience with the desktop running in full screen mode.
Download here: WorldWide Telescope
Download of the Day is our pick of the best free software around – whether it's useful, fun, or just plain silly. If you have any recommendations, please send them to downloads@techradar.com.